From Our Founders: Exciting News!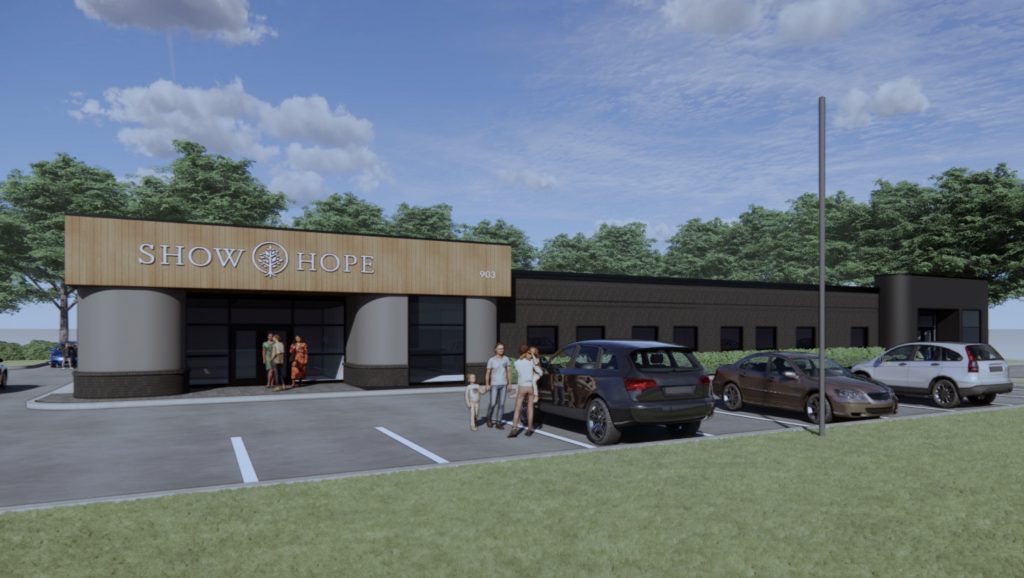 Dear Show Hope Family,
Happy New Year! We do hope and pray that the Christmas and New Year season was filled with much joy and rest for you and your family. Words can never express how grateful we are to each and every one of you for your prayers and support of Show Hope and our family throughout the years (20 years this year!).
As we turn the page into 2023, we want to share some exciting news with you in regard to the future of Show Hope. After more than 15 years in our current office location, Show Hope is getting a new home!
As some of you may know, Show Hope has called The Factory at Franklin (Tennessee) home since 2008. Throughout the years, we and the Show Hope team have been grateful for God's provision of an office space. The Factory at Franklin is a historic complex that originally served as the home of Dortch Stove Works, Magic Chef, and later, the Jamison Bedding company. Since the 1990s, The Factory has been transformed into a mixed-use space for retail, dining, office, and event venues, and in 2021, ownership of The Factory was transferred with the plan for even greater revitalization.
In the early days of last year, we learned that rent for our office space would be significantly increasing to market rate. In light of this, with approval from our Board of Directors, we began to explore our options for office space and determined that purchasing a permanent building would be a wise investment and in the best interest of Show Hope.
After much prayer, further exploration, and careful consideration, Show Hope—again, with the full support of our Board of Directors—purchased a stand-alone building here in Franklin, late last spring and began the process of renovations.
Fast forward and in just a few short weeks, the Show Hope team—under God's watchful eye—will officially move into our new office space!
We are more than grateful for God's bountiful provisions as we have navigated this process for the past year. In the booming real estate market of the greater Nashville area, we are humbled and overwhelmed by this blessing from God, our Father, and we eagerly look forward to continuing and growing this good work of Show Hope in the years to come. And again, we are more than thankful for your prayers and support in this astounding endeavor of caring for orphans by engaging the Church and reducing the barriers to adoption.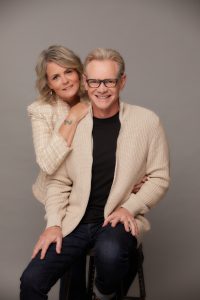 Stay tuned for more news and updates in the days to come, and until then, thank you!
Looking forward to another 20 years of showing hope,
Mary Beth and Steven Curtis Chapman

Founders

Show Hope
In early December, as a Show Hope team, we gathered at our new space to fellowship, pray together, and write different scripture verses and passages on the floors before new carpet was laid.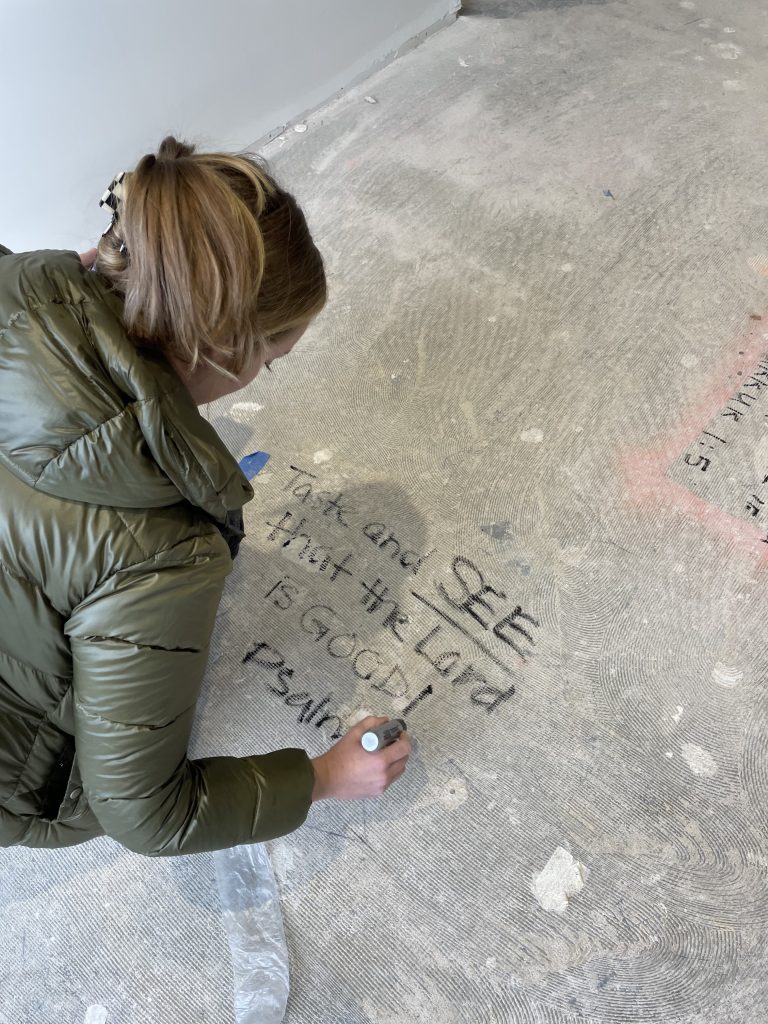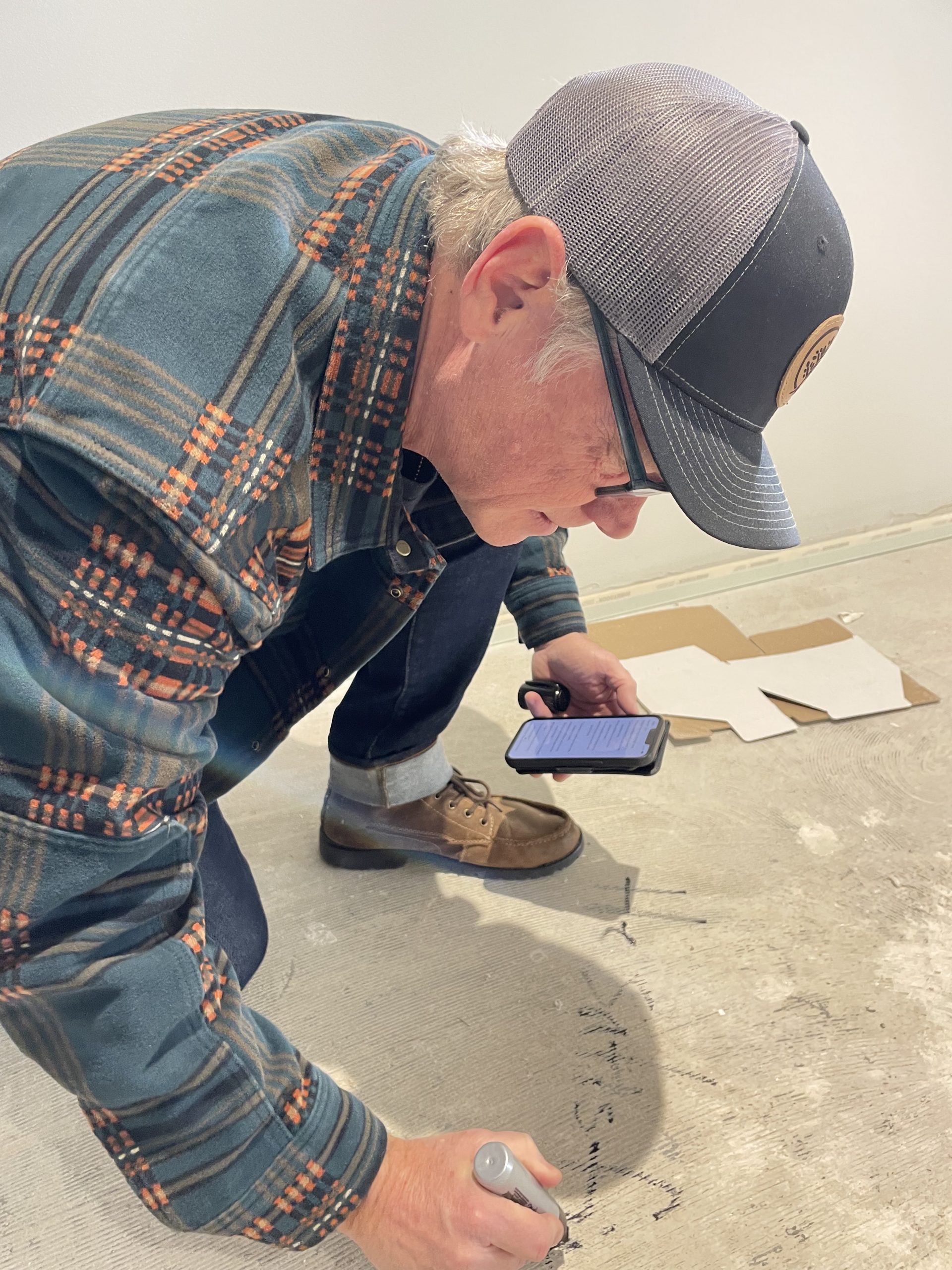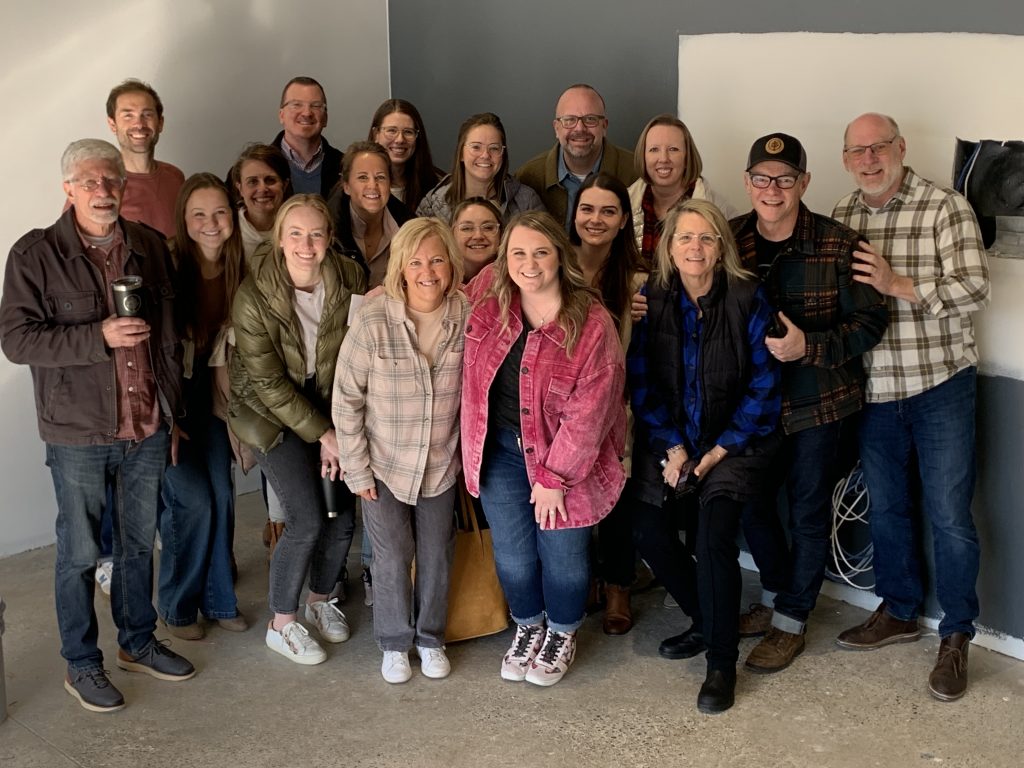 Leave a Comment