Nest by Mary Beth Chapman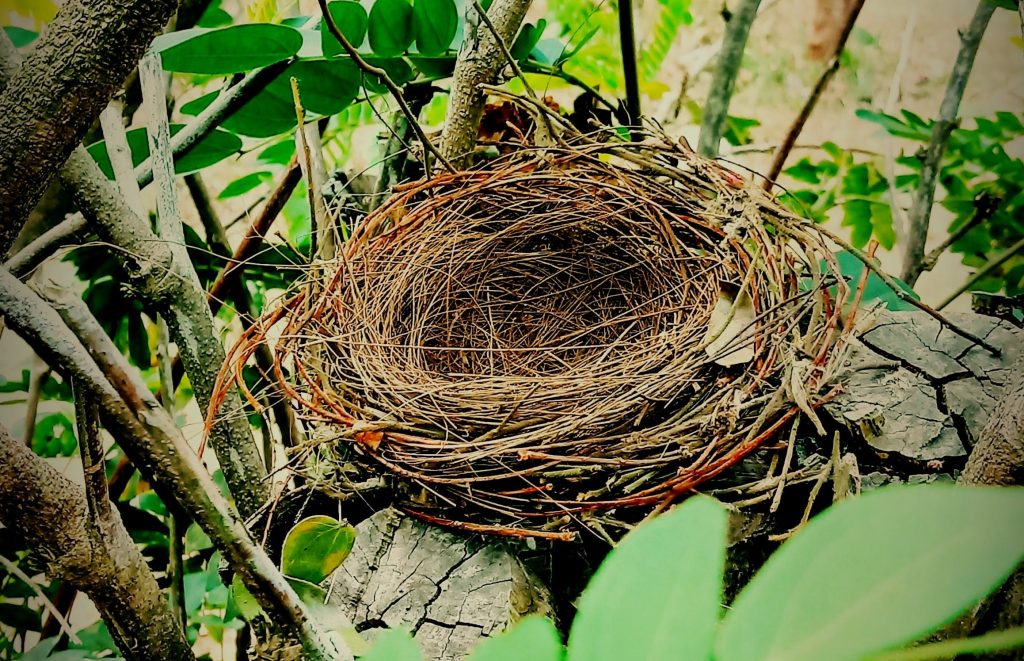 by Mary Beth Chapman, Co-founder, Show Hope
Wow! This past year. There is a lot to say, but let me start with, "I didn't see that coming!"
The term empty nest was something that had been a way distant idea. After all, our first child was born in 1986, and it would be 2021 before the nest would be "empty." (That's 35 years, y'all!) For all practical purposes and spoken honestly by friends and family, "empty nest" became something to look forward to … there were things to do, people to catch up with, and trips to take.
OK, let me stop here and say, "Wow … was all of that wrong!!!" Mary Beth had it so very, very wrong. And I knew it … down deep. Just like the ocean brings in steady waves with occasional larger ones, I felt it swelling. Relentless, I knew in my soul that this wave was going to be different—it was going to be the "rogue" one that would send me tumbling into the churning waters, fighting to get back to solid ground. And that's exactly how I felt. The very image of a bird perched in its once full nest started causing emotions I've never experienced. I was in full-out panic. (I feel my heart racing, just writing about it now.) Mary Beth who loves a plan, loves to know what is coming, loves to be in control of all things life around the Chapman "nest" was thrown for one gigantic loop.
Many of you know my story and journey with depression. As I have shared with close friends, it has become—in its own way—a familiar, old friend … at least the feelings are ones I know well. Yet in the summer of 2021, I hit another bump in the road: full-blown panic attacks.
At first, I thought, I got this … So many deal with this in one way or another. And while I felt alone, scared, and sometimes unable to take the next breath, I really thought I could control the outcome. Over and over, I have recited the beloved Proverb, "Trust in the LORD with all your heart and lean not on your own understanding, acknowledge him in all of your ways, and he will make your path straight." At night, when there have been times of panic-stricken fear and loneliness, I would say the name of Jesus over and over again, begging the feelings to stop. It has been a real struggle, and I, of my own strength, have not been able to make it stop—only leaving me to ask, Why? Why do I feel this way? There is so much for which to be grateful and look forward to. There is so much I can now lean into and accomplish. Why am I, all of a sudden, sitting in the middle of sheer panic and fear?
In all honesty, the answer is not straightforward. I could go down the road of, I've been a mom with kiddos at home since 1986—35 years! It's what I've done; it's what I know. I could also say the answer lies in regret. For working too much rather than playing. For harshness and mistakes … longing for do-overs, not done over. For lingering unsaid "I'm sorrys." (Yes, that might cause a feeling—or a million—of panic and fear.) And then, there's the ticking clock—an "empty nest" is also a reminder of our age. Seasons have come and gone. I'm older; Steven is older. The passing of time is an ever present reminder that age happens and things change.
So what and where has all of this left me? Well, I've talked to myself until I'm exhausted from hearing me! I've thought and thought … and prayed and prayed. Then, the craziest thing happened—and I know, it was God Himself showing me.
On our back porch, a dove had built a nest. I witnessed the painstaking time it took for this nest to be constructed to serve as "home." I watched as the eggs arrived, and the wait began for the arrival of baby birds. Then, one day, the fierce protection began … the swooping, the squawking, the dive bombing if we even inched close to that nest. "Momma Bear" … I mean, "Bird" … was raising and feeding, caring for and protecting her babies. And nothing was going to stand in her way. That was her job, and that is what she did until it was time to let them fly. And then—in a blink of an eye—the nest was empty, and "Momma Bird" had finished her job.
It hit me at that moment of watching a season of a "home" change. Just like "Momma Bird" was preparing her children to fly, I had been doing the same thing with mine. And guess what. It's OK to be sad and anxious about the "nest" being empty. Yet as I stood there, I also realized that Jesus was whispering, It is sad, but if you can truly trust me, I have something else. Watching that bird raise her young and then fly away to do her next thing truly was a vivid picture that God cares deeply for me and has so much in store for me.
As my mother said, "Once a mother, always a mother." And of course, I will always be a mother to Emily, Caleb, Will, Shaoey, Stevey Joy, and Maria. The relationship may change, but their mom I will always be! And honestly, I look forward to the ways in which our family will change … and how my role of "mom" will change with it. I have also decided—and young moms, I hope you can join me in this—when I wake up anxious or even panicked, I am going to choose to make that an opportunity to ask Jesus to be with me … to show me what is next … and then pray for my children (and their children!). I am continually reminding myself that there is no parent who is or was ever perfect—only God, our Father, is perfect in every way to everyone, even when it doesn't seem so. More than anything, I want my children to love God, model His love to others, and treasure His Word as they move forward—and I am striving daily to trust the next good thing He has for me. So as an amazing songwriter—who I just happen to be married to—says, "Don't lose heart," and let's SEE what God does next.
I am creating something new. There it is! Do you SEE it? I have put roads in deserts, streams in thirsty lands. — Isaiah 43:19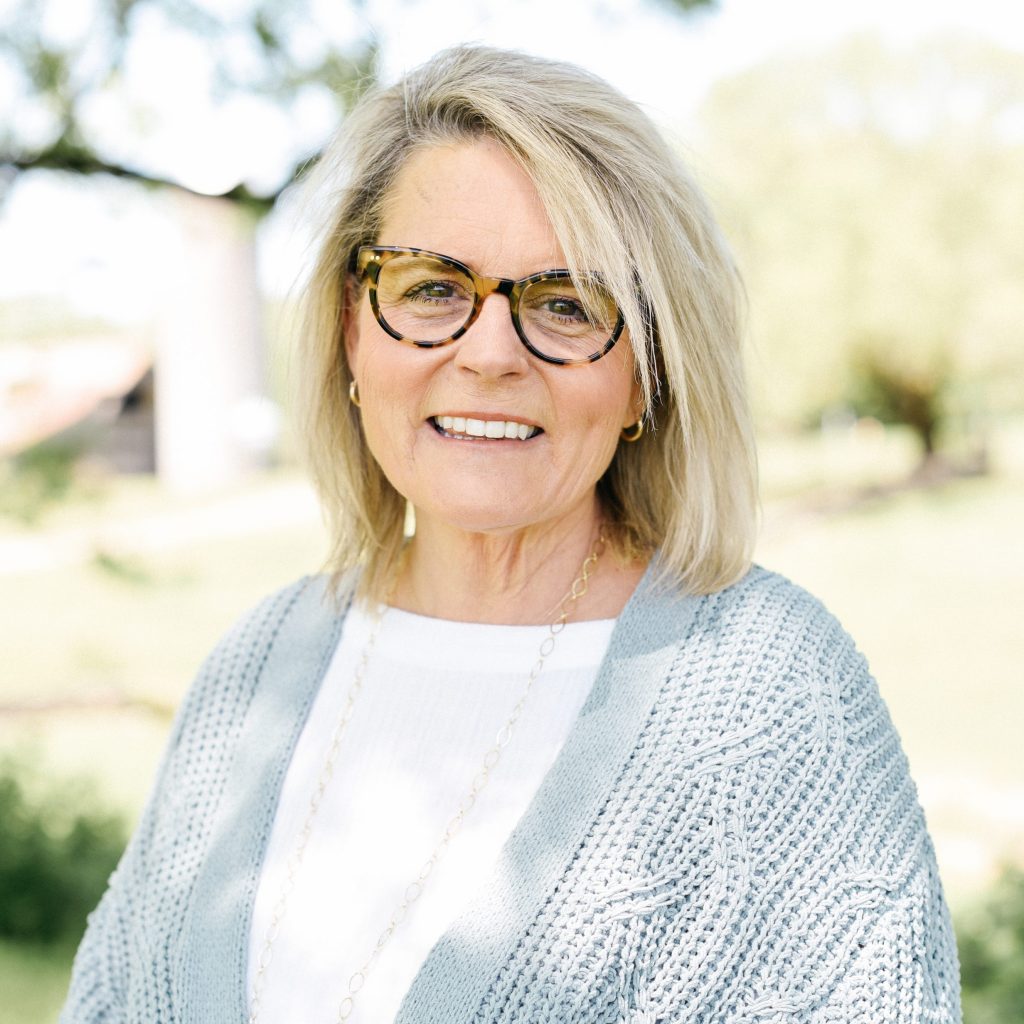 Mary Beth Chapman is a New York Times' best-selling author, speaker, and the wife of GRAMMY® and Dove Award-winning recording artist, Steven Curtis Chapman. She is also Show Hope's Co-founder and Chairman of the Board. Mary Beth delights in overseeing the work of Show Hope as she continues to do all she can to help restore hope to children living as orphans. Learn more at marybethchapman.com.

Leave a Comment