That Big, Blue Building—An Excerpt
The following is an excerpt from Steven Curtis Chapman's new book, "Between Heaven & the Real World." This personal memoir presents a backstage look at our co-founder's life and career that will touch the readers' lives and fill their hearts with hope.
At the time of Maria's accident, Show Hope was making slow but certain progress in raising funds to build a care center. When Maria went to heaven, many people wanted to express their love and support for us in tangible ways, so we set up Maria's Miracle Fund and pointed them toward Show Hope and the opportunity to help orphans in China. Our family was overwhelmed by a tremendous outpouring of love from people around the world.
The Maria's Miracle Fund amassed an astounding $800,000 designated toward building our first Show Hope Care Center in China. With that money and the funds we had already raised, we were able to complete the construction of a six-story facility in Luoyang City in the Henan Province.
At the time, the government of China had initiated the Blue Sky campaign to improve the conditions of the state-run orphanages. As an acknowledgment of the government's positive approach, Robin Hill, who was overseeing the building project, had planned for a small section at the top-center portion of the building to be painted to look like a blue sky with white clouds. Something got lost in translation, however, and Robin returned a few weeks later to discover that the workers had painted the entire six-story, sixty-thousand-square-foot building blue with white clouds. In the middle of Luoyang, where most of the other building are brackish gray, it looked like something right out of a Disney movie. When our family saw it, we thought the building looked fantastic. The "fluke" paint job was a perfect reflection of Maria's presence there—it was almost as if she way saying, "If we're going to do this, we're going to do it loud… and make it fun!"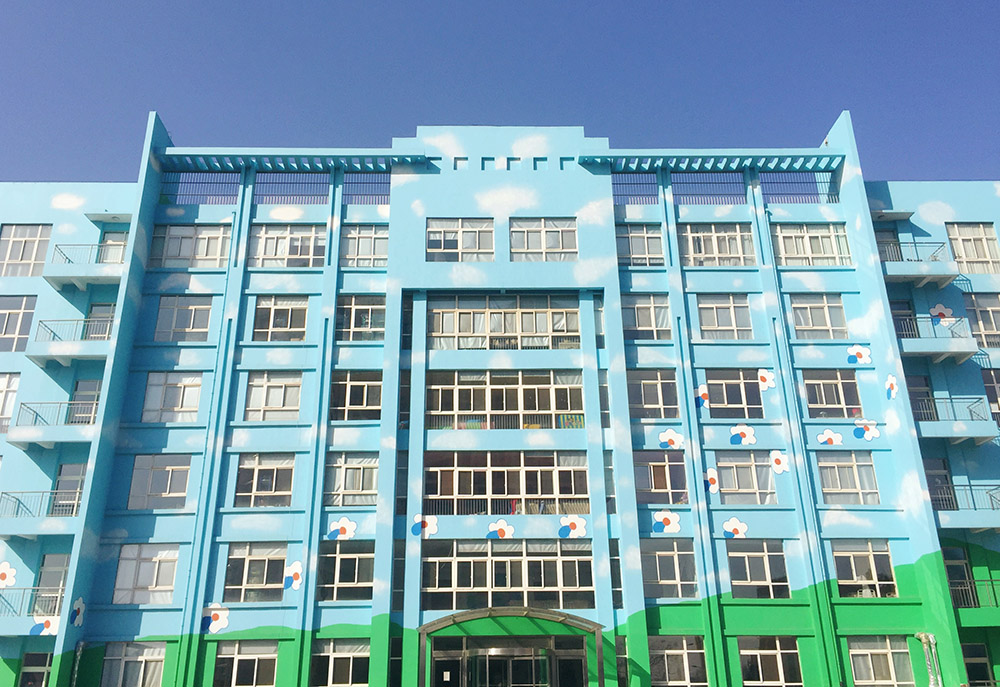 People in the area have learned that there is something special about Maria's Big House of Hope. On one occasion, some visitors associated with Show Hope were trying to find their way back to the facility, and they weren't certain of the address, so they described it to their taxi driver. "It's a big blue building with white clouds painted on it," they said.
"Oh yes," the taxi driver replied. "The house where God lives."
And he couldn't have been more right!
---
This is an excerpt from Steven Curtis Chapman's book "Between Heaven & the Real World." You can order the book here.

Leave a Comment