Trip Reflections: Thoughts After China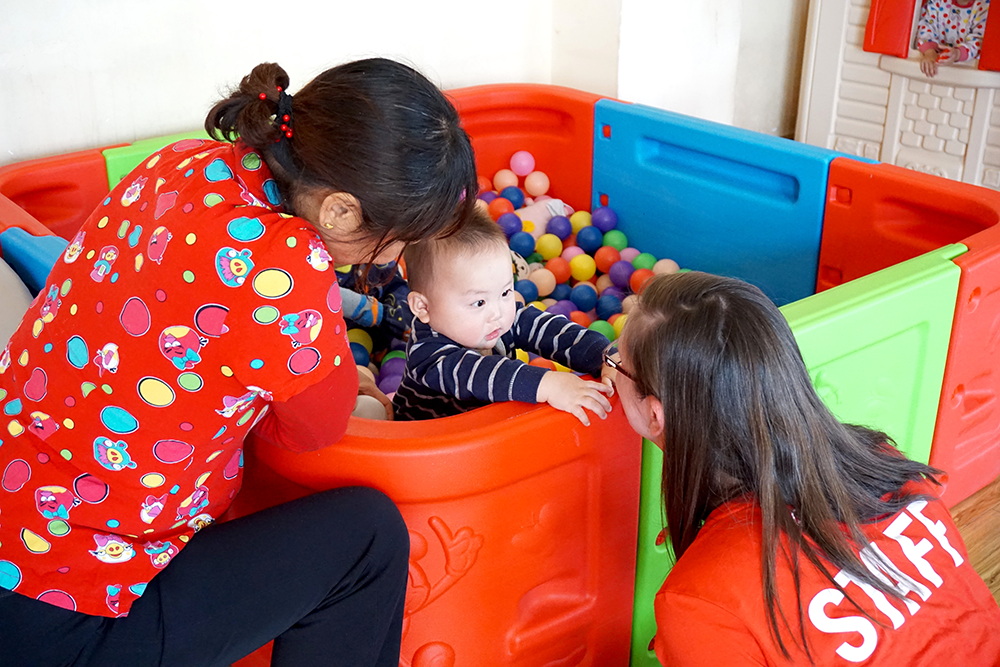 Thinking about the orphan crisis is one thing. Coming face to face with real children living without parents changes everything.
It's no longer a distant idea, it's a concrete reality with a face and a name—one that can rock your world.
When you step into Maria's Big House of Hope, one of Show Hope's Care Centers, you are stepping into a tension—the pull between love and pain, hope and loss. Someone once said that in visiting the Care Centers you will experience the utmost joy and the utmost pain.
You step off the plane with your own sense of normal and comfortable, and you step into a reality that these children face—living without the love and permanency of a family. It can be hard to experience this if you are too attached to your own comfort.
The care is excellent. The staff and medical team exude humility and kindness. The children will capture your heart.
But the sights and sounds are different. The smells and tastes create a new vocabulary in your brain. As you settle in, it's the circumstances and the history that are hard to comprehend. You are adjusting to the new culture at the same time as you are navigating the present tension.
We believe in hope and love. On the one hand, these things are present through the amazing care being provided, in the loving interactions between nannies and children, and in the children themselves. On the other hand, this place exists because a very real loss has been experienced. There is brokenness in the reality that so many of these children are still waiting for a family. This is the constant tension in this space.
For this reason I am honored to lead trips. I love navigating this tension with people who are new to this experience. I love wading deep into the waters of complexity and confusion, and watching as the lifeline of hope is discovered.
I don't lead trips because I love the culture or the people, even though I very much do. I do it in hopes of guiding people into this tension and pointing them to the redemptive love of Christ.
Carl Sandburg once said, "A baby is God's opinion that the world should go on." As long as these children enter this world, we have a responsibility to enter into the hard situations and fight for love.

Leave a Comment