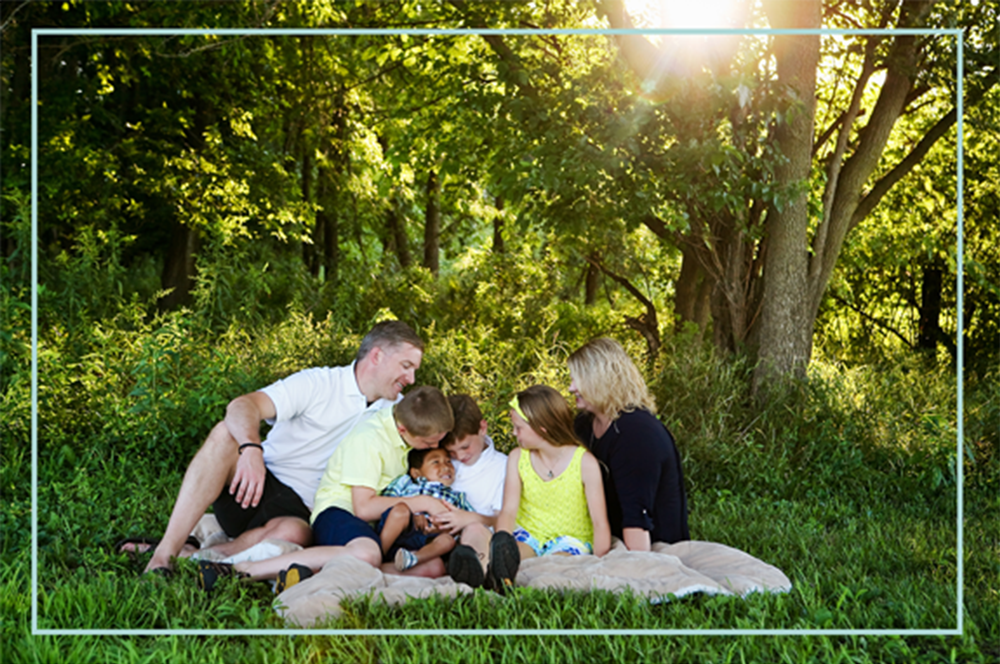 This past year we brought home our fourth child, our first through the miracle of adoption. Our son Jonah spent nearly 5 years at Maria's Big House of Hope. He loves to tell stories of his time there, and look at pictures of all his friends in China. Recently, he fixated on a photo of his Ayi, or nanny, feeding him.
As he looked at the photo, he kept repeating to himself, "When I was hungry, my Ayi fed me. When I was hungry, my Ayi fed me." His words sounded so familiar.
"For I was hungry and you gave me something to eat, I was thirsty and you gave me   something to drink, I was a stranger and you invited me in, I needed clothes and you clothed me, I was sick and you looked after me." Matthew 25:35-36
We've heard these words often. But this time they didn't come from the pulpit. They came from the mouth of a child who has never heard this scripture, yet he has personally experienced it! Jonah's sweet declaration affirmed everything we already knew about Show Hope. It's the gospel in action.
Show Hope was always an easy "yes" for us when it came to giving. It matters right now, and it matters for eternity.  At first, it was a stretch for us to give a one-time gift, though our desire was to give far more. As God provided, we set a new "next step" goal at the end of each year. After we became monthly sponsors, our next milestone was to become LifeHope sponsors—funding an Adoption Aid grant each year. Eventually, we hoped to fund one surgery a month. God heard our prayers, and over the years he brought it all to be.
Since bringing Jonah home, we have come to understand the impact of Show Hope's work in an even greater way. We could never adequately express our gratitude for the life-giving love and care Jonah received at Maria's—care that would not have been possible without the generosity of people like you.
Yet there is still much to be done.
As you consider your year-end giving, will you please join with us to ensure that the vital work of Show Hope can continue? Every gift makes a difference. Will you be the one to help provide the food, the drink, or the clothing? Maybe you can help provide an Adoption Aid grant or a surgery. Whatever you are able to give, it's going to change lives.
Together, we can be the hands and feet of Jesus.
Dave and Staci Becker,
Show Hope Supporters

Leave a Comment