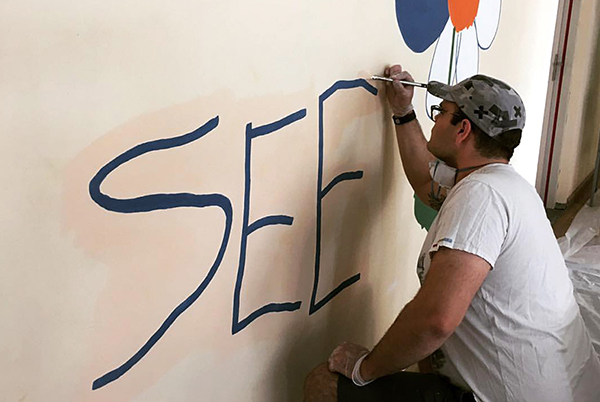 We painted last week at Maria's Big House of Hope… a lot. One morning at breakfast our group of guys gathered and shared about the hope in the darkness. That hope came and still comes through the tragic, sudden loss of Maria Sue Chunxi Chapman on May 21, 2008.
This building (along with four other units in the Henan Province and one in Bejing) provides 24/7 life-giving medical care to children living as orphans in China with acute medical and special needs.
The word "SEE" as it is written in the photo above was one of the things the Chapman family found in their home after Maria went to be with Jesus. It was one of the first and last things she wrote as a little just-turned-5 year old. But it was so much more than marker on paper.
This message is a call to believe. It's a message of hope. It's reminder to look for hope—always.
Psalm 34:8 says, "Taste and SEE that the Lord is good; blessed is the one who takes refuge in him."
On our trip, it was a privilege to take a brush and paint and trace around this message that was already on the wall. It's one of the first things you see when you walk into this holy place, and one of the most photographed spots in the entire building.
This was one of the most special parts of my week, and it reminded me of the hope God promises, even in the darkest of times. It reminded me how important it is to truly come and SEE what God is doing.

Leave a Comment