April Prayer Focus: Raven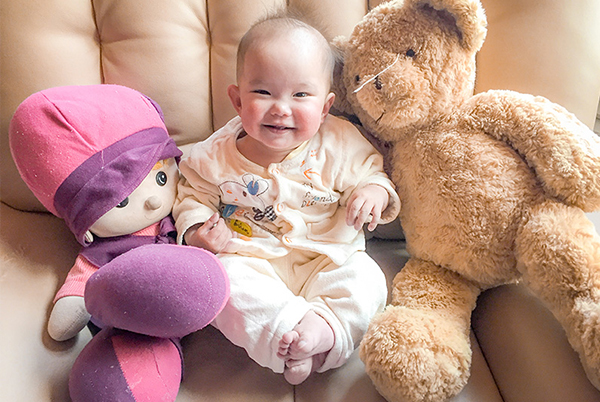 Sweet and charming Raven was welcomed to our Zhengzhou Care Center in the spring of 2015. Upon her arrival, she was diagnosed with congenital heart disease. Raven has made great progress under our care and we are hopeful that she will have heart surgery within the next few months.
Raven will be celebrating her first birthday this spring, and we have loved watching her grow. She enjoys rolling over and can sit up momentarily without support. She loves to play with toys, especially her rattle and a toy swan. Raven is a very happy girl. She always has a smile on her face.
We are so thankful for the opportunity to care for Raven every day. Please join us in praying that she will remain stable and continue to gain weight. We also pray she will one day know the love of a family!
Additional Prayers:
+Lord over all, we pray that you will guide more people to care for orphans through the
2016 Show Hope trips
. Grant wisdom and clarity as they discern their calling to visit orphans in their distress.
+God, thank you for creating family. Thank you for being a father to the fatherless. Please be with the efforts of your people as we work to bring more children into loving families, especially this month with the 20/20 Campaign. Thank you for the opportunity we have to love others as you love us!
+Father to the fatherless, we pray that you will raise up workers for the harvest through the
advocacy events
. Bless the efforts of all who are serving the world's waiting children through their tireless advocacy.
+Father of all mercy, be with us in the New Year. May we see many more children unite with their families. Give us grace to meet the needs of orphans around the world. Guide us with your Spirit.
+Heavenly Father, may your hand be at work in the hearts of high school and college students. Guide them in their youth to recognize the great needs of waiting children and encourage them to use their gifts and future careers for your glory.

Leave a Comment