December Prayer Focus: Nelson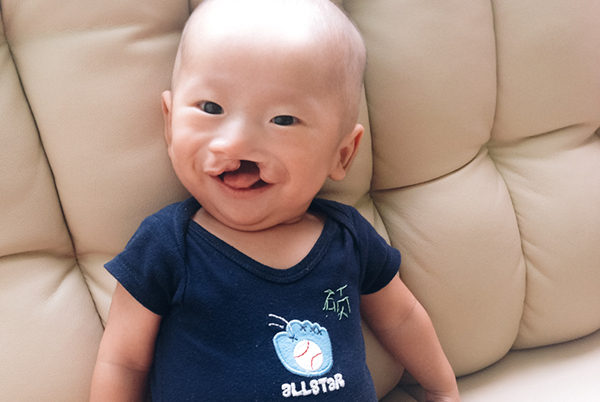 Nelson was admitted to our newest special care center in Nanyang this summer. He was three-months old when he arrived, and was in need of medical care for his cleft lip and palate.
He is a cheerful six-month-old baby who loves to smile back when he is being talked to! We have been pleased to watch him reach many of his developmental milestones. He rolls over, babbles, and reaches out to grab for toys that are within his reach. He recently discovered the joy of standing up with his nanny nearby to support him! He is adored by his nannies, and he loves to show his appreciation with his precious smile!
We are thankful that Nelson was ready for his first surgery to repair his cleft lip this past November. Please pray that he would continue to recover well from this recent surgery, and that he would be healthy and strong for further surgery to repair his cleft palate. Also, please pray for him to one day know the love and security of a forever family!
Additional Prayers:
+Lord, we pray that you will grant safety in travel during Steven Curtis Chapman's "Joy" tour and Andrew Peterson's "Behold the Lamb of God" tour. Use these tours to mobilize your children on behalf of the fatherless through the work of Show Hope.
+Lord over all, may your presence encourage more "Gifts of Hope" during this holiday season, so that many more waiting children will know the love and protection of a family through the miracle of adoption.
+Father, we pray that your hand will be at work in the hearts of all who are applying for the 2016 Show Hope trips. Grant each applicant wisdom and clarity in your calling.
+Father of all mercy, provide peace and rest to all waiting children this Christmas. May they experience your eternal joy and know your unconditional love.
+Father to the fatherless, please provide tender care and love for all children with CHD. It is hard for us to understand, but we know your hand is at work – even in their tender youth.

Leave a Comment