Jesus' unwavering life of love is the clearest glimpse we have into the heart of God. Everywhere he went, Jesus broke down barriers in order to bring light and life. His love knew no boundaries, always extending to the marginalized, the broken, and the hurting.

Founded in 2003 by Mary Beth and Steven Curtis Chapman, Show Hope's mission is to care for orphans by engaging the Church and reducing barriers to adoption. As followers of Christ, we have been called to glorify God through our thoughts, words, and actions, and we firmly believe we have the opportunity—and the calling—to love and care well for children who have been orphaned.

This Christmas, will you join us?
Most Urgent Needs
Today, there are 15 million children around the globe who have been orphaned. There are families who are waiting to welcome home their children … moms and dads who are struggling to stretch their family's budget to cover yet another medical bill … and families who are striving to better understand the needs of the children entrusted to their care. Yet, there is hope.
This Christmas, we humbly invite you to join us through your prayers, support, and generosity with a gift to our Most Urgent Needs.
Goal for Most Urgent Needs Fund: $350,000
Adoption Aid
One of the primary barriers standing between waiting children and families is the cost associated with adoption (which ranges between $25,000 and $50,000). That is outside the financial reach of most families. 
Today, a Show Hope Adoption Aid ranges between $6,000 and $10,000, and as we move into the future, we are as committed as ever to further reducing the financial barrier standing between waiting children and families.
Goal for Adoption Aid Fund: $25,000
Medical Care
Many children who have been orphaned live with medical needs, with limited access to adequate healthcare. And once home, rising medical care costs and access to treatment can be overwhelming for families.
Since the fall of 2020, Show Hope has offered Medical Care grants to assist families with medical expenses for their children welcomed home through adoption. Today, a Show Hope Medical Care grant averages $6,000 and can be applied to varying procedures, treatments, equipment, and rehabilitative therapies. This is not possible without you, though.
Goal for Medical Care Fund: $20,000
Pre+Post Adoption Support
Many children who have been adopted have experienced abuse, trauma, neglect, and early attachment injuries. And the journey to restore hope and healing for children and families is not meant to be traveled alone.
For more than 10 years, Show Hope's Pre+Post Adoption Support work has equipped parents, caregivers, churches, and professionals with the tools needed to help children heal and thrive. And today, Show Hope is committed to going deep and traveling far with those on the adoption journey. Will you walk with these children and families too?
Goal for Pre+Post Adoption Support Fund: $3,000
Student Initiatives
As our Co-founder Steven Curtis Chapman once wrote, "I'm convinced students, if they become passionate about it, can be today's orphan care leaders and agents of significant change."
That's the heart behind Show Hope's Student Initiatives, and in 14 years, we have engaged more than 23,000 students on college campuses, in middle and high school classrooms, and through youth ministries at churches across the U.S. And we want to see that number only grow.
Goal for Student Initiatives Fund: $2,000
Merry Christmas, Friends,
As the classic song tells us, "It's the most wonderful time of the year … with kids jingle belling … and everyone telling you, be of good cheer … it's the most wonderful time of the year."
Yet, for many of you, it may be, in fact, really hard to be of good cheer.
If we're being honest, the past two years have been anything but wonderful. Most of us have faced the first global pandemic of our lifetimes. There have been losses … too many to name. There has been violence, warring nations, and divisions among societies and even families. At times, it has seemed that the darkness perhaps is too strong for the light.
In the Gospel of John, we read, "The light shines in the darkness, and the darkness has not overcome it." Yes, God is still faithful. He is still on His throne. There is still hope.
Every year at this time, Show Hope releases our annual Gifts of Hope campaign, where we have the honor of sharing with you real stories of real hope—stories of children, parents, and families who we and you have had the privilege of journeying with. And while our Gifts of Hope campaign is a fundraiser for us here at Show Hope, it really is more than that.
It's our prayer that these Gifts of Hope remind you of the Light that is still shining … that God, Immanuel, is still with us … that Jesus loves us and is ready to embrace us.
As you explore our Gifts of Hope campaign, may you see with fresh eyes the only true hope that will last—and may your faith be encouraged, strengthened, and renewed as you rest in our Wonderful Counselor, our Prince of Peace … in our Savior who is still—and will always be—with us.

God Bless and Merry Christmas!

Mary Beth & Steven Curtis Chapman
Founders, Show Hope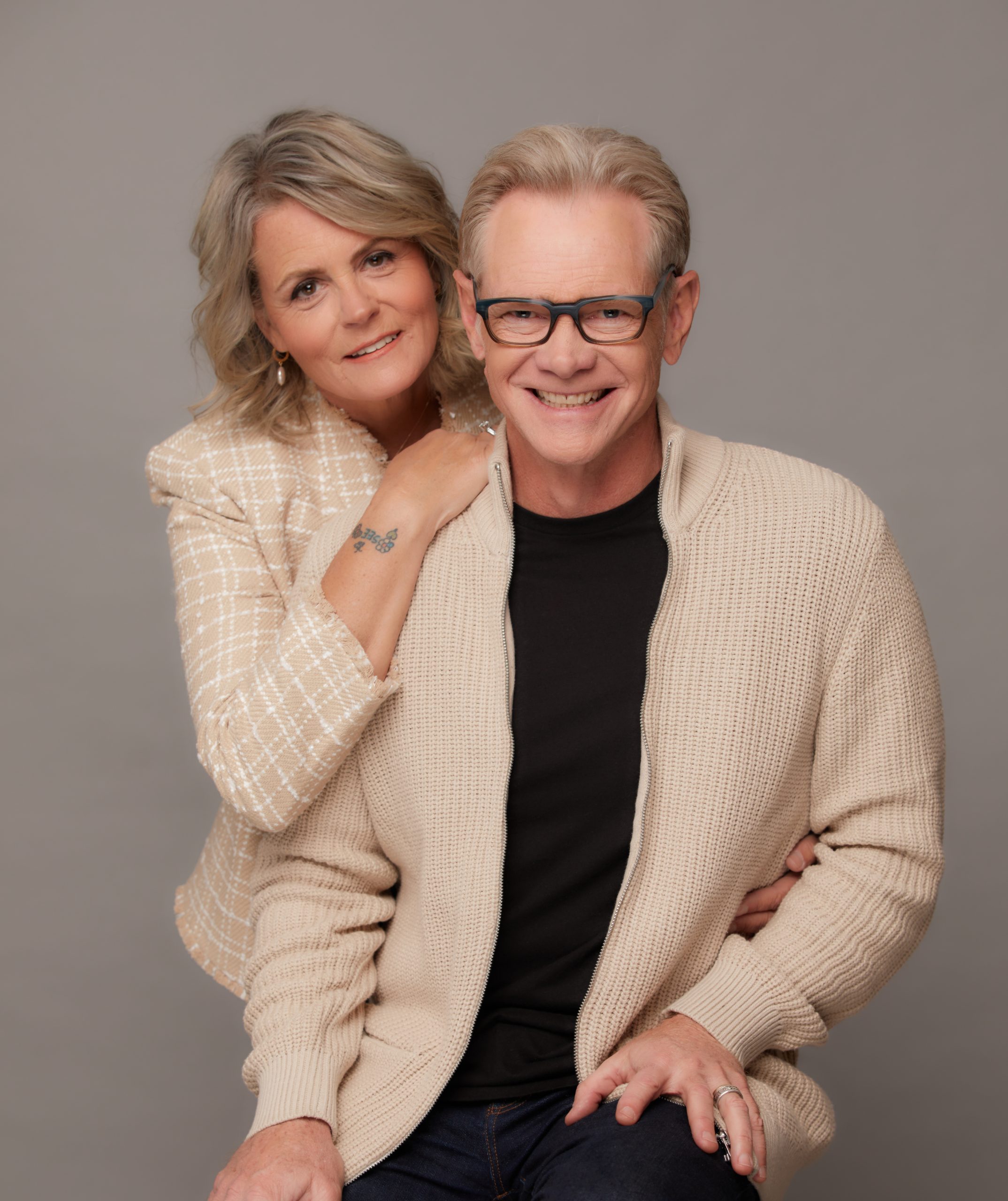 1. Pray
Prayer is vital to Show Hope's continuing work, so we humbly invite you to join us in asking for God's provision and direction for today and the future.
2. Share
Share about Show Hope and why you gave!
3. Fundraise
You can make an impact through fundraising!
We've made it easy for you with step-by-step instructions for setting up and sharing your fundraising page with those in your family, church, community, and circle of friends.