Hope for the Journey Conference Hosts, Presenters, and Speakers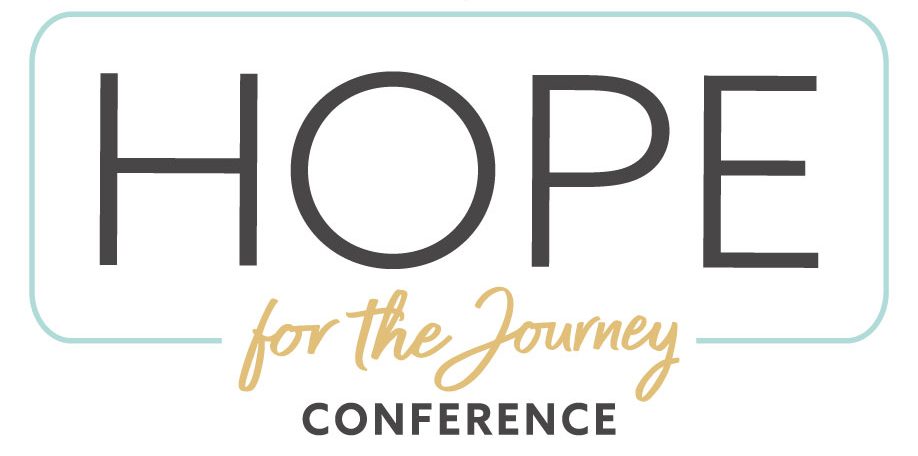 Show Hope's new Hope for the Journey Conference (formerly the Empowered to Connect Conference) premieres on Friday, April 9, with a broadcast period through Monday, May 31.

The Hope for the Journey Conference brings together teachers, practitioners, advocates, adoptive and foster care families, adult adoptees, and foster youth alumni to share knowledge, perspective, and encouragement with parents and caregivers meeting the everyday needs of children impacted by adoption and/or foster care.

We invite you to take a few moments to learn more about our valued hosts, presenters, and speakers—without whom this conference would not be possible.

---
Show Hope Founders + Hosts
Mary Beth & Steven Curtis Chapman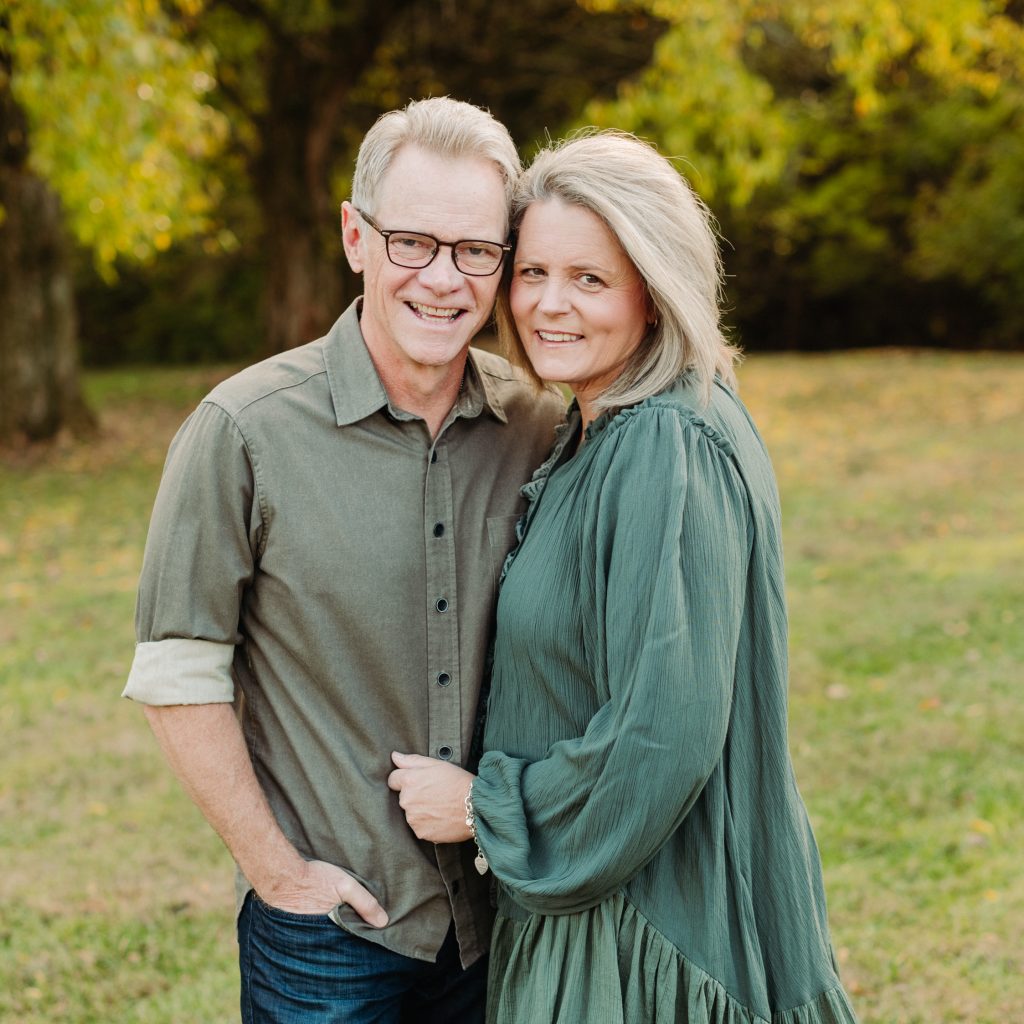 Mary Beth and Steven Curtis Chapman founded Show Hope in 2003. Mary Beth is a "New York Times" bestselling author and speaker. Steven is a GRAMMY- and Dove Award-winning singer/songwriter and recording artist with sales of more than 11 million records. The Chapmans were married in October 1984 and have six children—three children by birth, Emily Chapman Richards (married to Tanner and mom to three daughters Eiley, Della, and Verity), Caleb Chapman (married to Julia and dad to son Noble and daughter Olive), and Will Franklin Chapman (married to Jillian Edwards and dad to Willow Faye), and three daughters who were adopted from China, Shaohannah Hope, Stevey Joy, and Maria Sue, who is now with Jesus.
---
Show Hope Executive Director + Conference Teacher
Emily Chapman Richards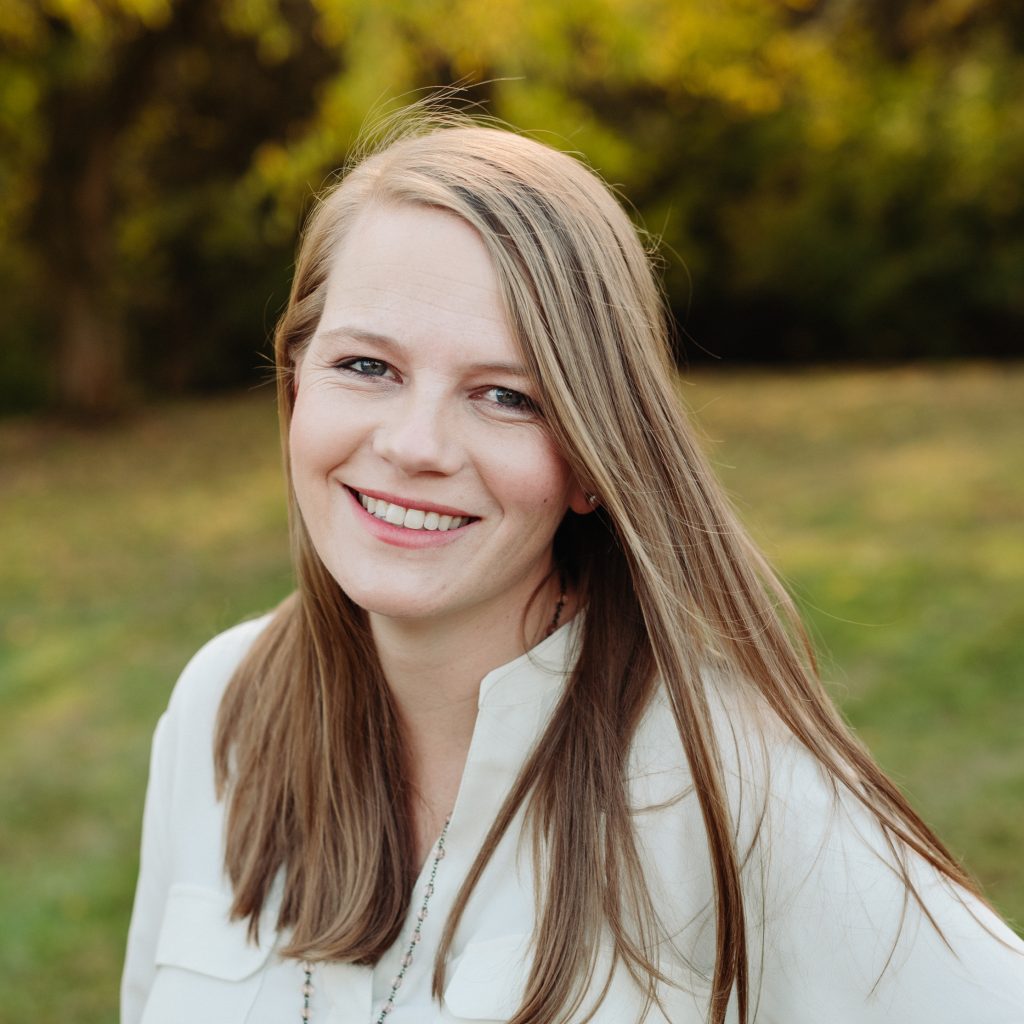 Emily Chapman Richards serves as Show Hope's Executive Director. She has enjoyed watching Show Hope, a nationally recognized voice for adoption advocacy and orphan care support work, grow from a dream in her parents' hearts to an organization that has helped thousands of children come to know the love of a family. After earning a Bachelor of International Studies and Religion degree from Baylor University, Emily continued her education while living abroad, graduating from Queen's University Belfast with a Master of Theology degree. Emily is married to Tanner, and together, they are the proud parents of to three beautiful ladies—Eiley, Della, and Verity. She is a visionary and a dreamer, and has long remained a passionate advocate for adoption and orphan care efforts.
---
Conference Teacher
Daren Jones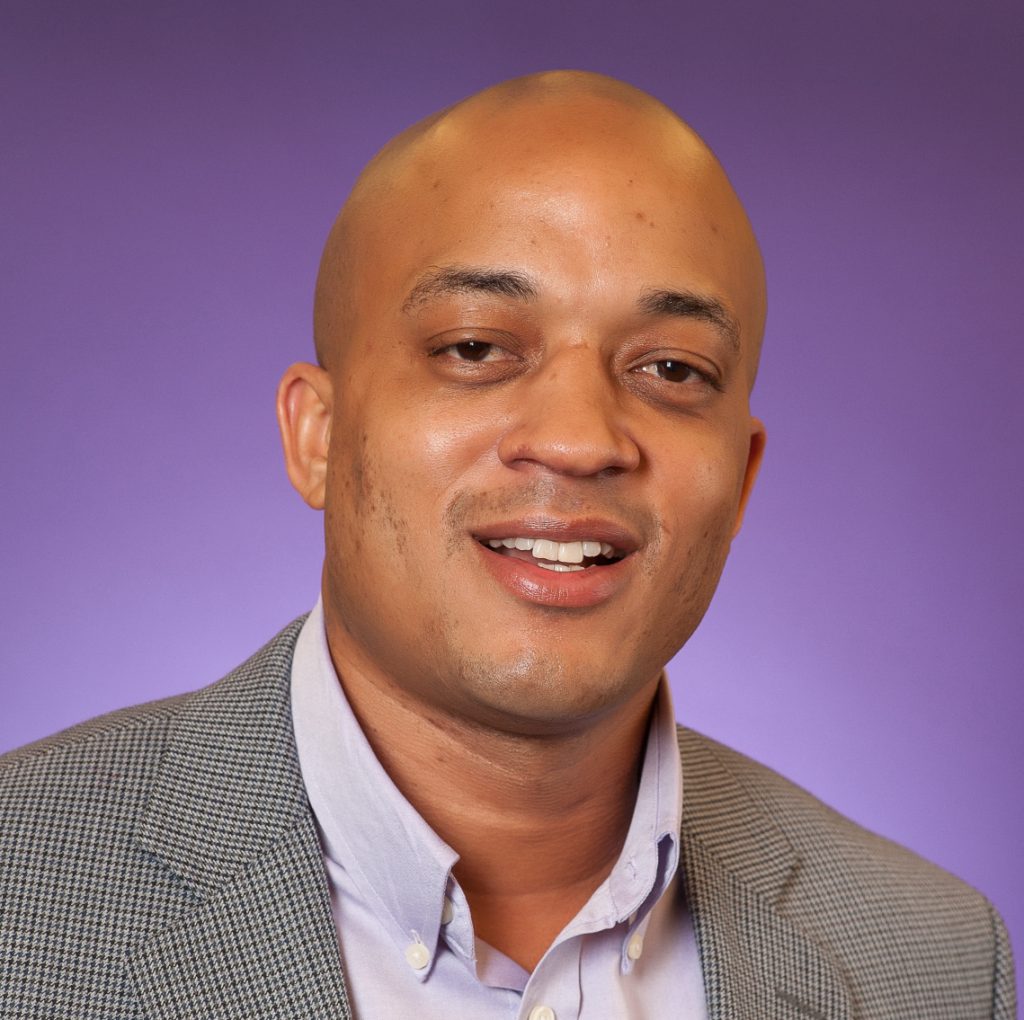 Daren Jones is the Associate Director of Training and Consultation Services with the Karyn Purvis Institute of Child Development (KPICD) at TCU. In his role, Daren's main focus is instructing professionals who are working with children impacted by trauma in Trust-Based Relational Intervention® (TBRI®). Daren joined the KPICD in 2014 and has been integral in teaching and spreading TBRI across the U.S. and abroad. Daren earned his bachelor's in social work from the University of Arkansas at Fayetteville, and began his career as a behavior instructor in a therapeutic day treatment program for children and youth. After serving in this role, Daren obtained a master's in social work from Spalding University in Louisville, Kentucky. He spent 12 years serving youth and families within residential and foster care settings before beginning his work with the KPICD. Today, he is currently pursuing a Ph.D. in Counseling & Counselor Education at TCU in Fort Worth, Texas, where he resides with his wife, Katie; daughter, Ruby; and son, Finn.
---
Conference Teacher
Amanda Purvis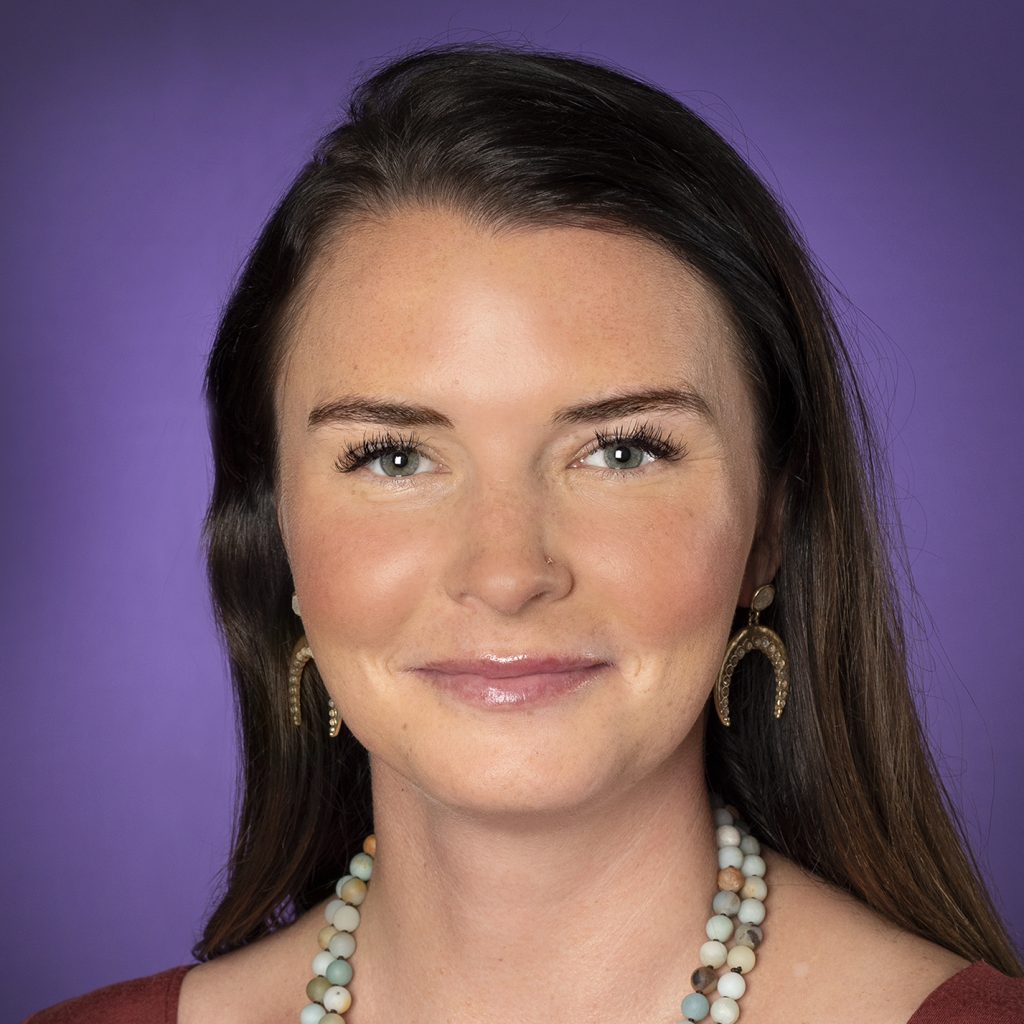 Amanda Purvis is a Training Specialist with the KPICD at TCU. As a training specialist, Amanda's main focus is instructing professionals in TBRI principles who are working with children who have experienced trauma. Amanda earned her Bachelor of Social Work from Metropolitan State University in Denver, Colorado. She began her career working in Child Protective Services as an intake worker. She then transitioned to foster care and post-adoption support, where she spent a decade of her career, before beginning her work with the KPICD in December 2017. Today, Amanda lives in Castle Rock, Colorado, with her husband and five children, and their dog, Scout.
---
"Going Deeper" Presenters

AN INTRODUCTION TO TRUST-BASED RELATIONAL INTERVENTION® (TBRI®)
Topic to include the importance of understanding ACEs.
Paris Goodyear-Brown
Paris Goodyear-Brown, the founder and director of Nurture House, is a Licensed Clinical Social Worker and a Registered Play Therapist-Supervisor with 20 years of experience in treating families in need. While she specializes in treating trauma (sexual abuse, physical abuse, maltreatment and neglect) and attachment disturbances, she often provides help for anxious, angry or depressed children and teens. A child development expert, she frequently provides parent consultation, dyadic assessment and parent coaching to help parents manage and resolve their children's behavior problems. She is an Adjunct Instructor of Psychiatric Mental Health at Vanderbilt University, guest lecturer for several universities in middle Tennessee, and has an international reputation as a dynamic speaker and innovative clinician. She provides play therapy and licensure supervision and consults with various school districts, agencies and mental health organizations to help develop play therapy programs and create more developmentally sensitive programming. Paris is also the author of multiple books, chapters, and articles related to child therapy. Her newest books include "Tackling Touchy Subjects," the "Handbook of Child Sexual Abuse: Identification, Assessment, and Treatment;" "Play Therapy With Traumatized Children: A Prescriptive Approach," and "The Worry Wars: An Anxiety Workbook for Kids and their Helpful Adults."
---
CONNECTING PRINCIPLES
Topic to explore biological and adoptive sibling dynamics.
Jana Hunsley
Jana Hunsley is a PhD candidate in experimental psychology at the KPICD at TCU, a licensed clinical social worker (LCSW), a TBRI practitioner, and an advocate for foster and adoptive families. Her PhD research focuses on understanding and meeting the needs of every member of families impacted by adoption and/or foster care, recognizing the importance of supporting the whole family system, rather than just focusing on the trauma-related needs of the adopted child, in order for lasting change to occur. Jana has a Master of Science in Experimental Psychology from TCU, a Master of Arts in Social Administration from the University of Chicago, and a Bachelor of Science in Psychology from Indiana Wesleyan University. Jana has worked to meet the needs of children and adolescents in various settings, including outpatient counseling, in-home counseling, residential treatment facilities, institutional care, school settings, the child welfare system, and juvenile detention centers. Her passion for this work began as a teenager when her family adopted seven children through intercountry adoption.
---
EMPOWERING PRINCIPLES
Topic to unpack the need to acknowledge one's own limitations and implement self-care strategies as a care provider.
Dr. Melody Aguayo
Dr. Melody Aguayo has a Master of Marriage and Family Therapy and a Ph.D. in Psychology. She is the founder of Real Child Consulting, LLC, which specializes in providing coaching and training to parents and organizations that care-take children who are "at risk." She has spoken at many notable locations including CAFO, City of Orphans, Vanderbilt Neurological Symposium, and others. She is also a parent of two children through adoption. Her personal journey has compelled her into a professional world she wasn't planning on being a part of. She has a passion for helping families and children who are hurting turn their pain into purpose.
---
CORRECTING PRINCIPLES
Topic to feature a discussion of the challenges to and importance of finding rhythms to promote unity as parents during the day-to-day.
Mark and Tona Ottinger
As part of the Empowered to Connect team for more than 11 years, Mark and Tona Ottinger are committed to empowering parents, professionals, nonprofits, churches, and communities with the tools to create safe, attachment-rich spaces for children and families to thrive. In 2016, they co-founded the Memphis Family Connection Center (MFCC). MFCC is a nonprofit that provides holistic attachment-centered counseling, occupational therapy, speech therapy, parent mentoring, and integrated services to the family as a whole. Mark is a campus pastor at Fellowship Memphis Church and serves as Executive Director of MFCC. Tona is the Director of Community Based Programs at MFCC as well as Director of Empowered to Connect. They are passionate about the gospel, restoration, justice, and empowering parents and children to live deep, connected lives with one another and the Lord. Mark and Tona have been married for 22 years and have six children.
---
THE GOSPEL + TBRI
Topic to discuss the relational nature of God and the hope and incarnation of Jesus as foundational cornerstones informing the efficacy of TBRI.
Scotty Smith
Scotty Smith is a graduate of The University of North Carolina, Westminster Theological Seminary (M.A.R.), and Covenant Theological Seminary (D. Min.). Scotty is founding pastor and pastor emeritus of Christ Community Church (CCC) in Franklin, Tennessee, where he pastored for 26 years. He presently serves as Teacher in Residence at West End Community Church, a daughter church of CCC. He also serves as adjunct faculty for Covenant Seminary in St. Louis, Missouri. Scotty has authored 10 books, including "Unveiled Hope" (with Michael Card), "Objects of His Affection," "Restoring Broken Things" (with Steven Curtis Chapman), "Everyday Prayers: 365 Days to Gospel-Centered Faith," and "Every Season Prayers: Gospel-Centered Prayers for the Whole of Life." Scotty also invests time mentoring corporate leaders as a coach, consultant, and encourager. Scotty and his wife of 48 years, Darlene, continue to live in Franklin.
---
"Practical Perspectives" Contributors
AN INTRODUCTION TO TBRI
Nina and Frazier Dyson
Frazier Dyson has been a hairstylist in Nashville, Tennessee, for the last 14 years. Nina Dyson is a teacher turned stay-at-home mom, certified doula, and professional juggler of schedules for a family of six. They both believe that getting outside is one of the best ways to support their family's mental and emotional health. If you can't find them on a trail in Middle Tennessee, it's probably because they tossed everyone in their super rad minivan they promised they would never purchase and drove across the country seeking adventure. Recently, they launched a podcast called "Parenting From Scratch" aimed at having collaborative conversations with regular people about the complexities of parenting with intention and hope.
Dr. David Cross
Dr. David Cross is the Rees-Jones Director of the Karyn Purvis Institute of Child Development and a professor in the TCU Department of Psychology. Dr. Cross, with his former colleague Dr. Karyn Purvis, co-authored "The Connected Child" to help adoptive parents understand the needs of children from "hard places." Together, Drs. Purvis and Cross also created TBRI, a holistic, attachment-based, trauma-informed, and evidence-based intervention for children who have experienced relational trauma. Dr. Cross earned his bachelor's from California State University, Fresno, with a major in psychology and then attended The University of Michigan-Ann Arbor for graduate study. He earned master's degrees in both psychology and statistics. He later earned a Ph.D. in Education and Psychology. Dr. Cross's wife, Trudy, is a retired kindergarten teacher and a practicing grandmother. They have two adult children.
---
CONNECTING PRINCIPLES
Terri and Dan Coley
Dan and Terri Coley live in Franklin, Tenn., and are among Show Hope's founding board members. Together, they have provided interim foster care for more than 40 infants and birthmothers and have adopted children domestically and internationally. Their family is multi-racial and includes children with special needs. It is their hearts' desire for every child to have a family. Through personal experience, they have come to know the importance of understanding the challenges and needs of children from hard places. Dan and Terri are committed to helping educate and prepare families for the adoption journey, empowering them with the tools to help children heal while maintaining and building healthy families.

Tara VanderWoude
Tara VanderWoude is a social worker, transracial adult adoptee, and adoptive mother who educates and consults on the realities and complexities of adoption, race, and identity with truth, humor, and grace. Her background includes medical social work, gerontology, and child welfare as well as working for a large child placing agency for several years. Tara lives with her husband and children in the Midwest, and in addition to advocating for the adopted person and speaking and consulting nationwide at conferences, schools, and churches, she works as Assistant Dean of Students at a lower school with students of diverse racial and socioeconomic backgrounds. Tara is convinced that empathy, connection, and laughter are lifelong essentials, and she enjoys conversations with friends, reading with her children, traveling, and lifelong learning. Find out more at www.taravanderwoude.com.
---
EMPOWERING PRINCIPLES
Anna and Jon Palmer
Anna and Jon Palmer are from Georgia (Go Dawgs!) but have lived in New Orleans since August 2005—that's right, they moved there 19 days before Hurricane Katrina hit. How's that for timing? As parents, they've seen how using TBRI helped their family thrive. Professionally, Jon sees TBRI meet the needs of students in New Orleans public schools, and Anna equips foster and adoptive parents through her work with Crossroads NOLA, a nonprofit that recruits, equips, and supports foster families. They love seeing what God does when the Church is serious about being his hands and feet.

Dr. Devin DeLaughter
Dr. Devin DeLaughter currently serves as Head of School at New Hope Academy in Franklin, Tennessee. New Hope Academy is an independent Christian school founded with the aim of providing a quality educational experience to all students within the Franklin community, regardless of socio-economic status. Prior to joining New Hope Academy, Dr. DeLaughter served at Father Ryan High School in Nashville, as Director of Athletics. Dr. DeLaughter is a native of Chattanooga and Tullahoma, Tennessee. He attended The University of the South, where he graduated with a bachelor's in mathematics. Dr. DeLaughter began his teaching career at The McCallie School for Boys in Chattanooga. While serving as a teacher, dorm parent, and coach at McCallie, Dr. DeLaughter earned a master's degree in educational leadership from Covenant College. From there, Dr. DeLaughter and his family moved to Tyler, Texas, to serve as Assistant High School Principal and Director of Athletics at Grace Community School. While in Texas, Dr. DeLaughter earned a Doctorate of Education in Educational Leadership from Dallas Baptist University. Dr. DeLaughter and his wife, Tina, who is a registered nurse, currently live in Franklin, with their two daughters.
---
CORRECTING PRINCIPLES
Glorya and D.J. Jordan
Glorya and D.J. Jordan met, became best friends, and got married while in college at Liberty University, and eventually moved to the Washington, D.C., area, to start their life together. Glorya earned another degree from the University of Maryland and worked as a hospital cardiac ICU nurse while D.J. earned a master's from Johns Hopkins University and worked in broadcast journalism, including a stint at CNN. D.J. went on to work for 10 years as a congressional aide on Capitol Hill and currently works as an executive at a public relations firm called Pinkston, where he helps nonprofits and faith-based ministries. They have four children, including a child who was adopted from the foster care system. They both have served the community in various capacities, including Glorya as a board member for a pregnancy resource center, and D.J. as an appointee on the State Board of Social Services. D.J. currently serves on the board of Virginia's Kids Belong, which advocates for children in the foster care system.

Chelsea Patterson Sobolik
Chelsea Patterson Sobolik is the author of "Longing for Motherhood: Holding Onto Hope in the Midst of Childlessness" and the Policy Director at the Ethics and Religious Liberty Commission. Previously, she worked for the U.S. House of Representatives on issues such as child welfare, religious freedom, adoption, and foster care policy. Chelsea was adopted as a newborn from Bucharest, Romania, grew up in North Carolina, and then graduated from Liberty University. She has been published in "The Wall Street Journal," "USA Today," "Christianity Today," and The Gospel Coalition on a wide variety of topics including culture, current events, and Christian living. Chelsea and her husband, Michael, live in Washington, D.C.
---
THE GOSPEL + TBRI
Mary Beth and Steven Curtis Chapman
Joshua Christian Oswald
Joshua Christian Oswald is an alumnus of the child welfare system and a dedicated advocate for youth impacted by foster care as well as child welfare reform at the local, state, and national levels. Over recent years, Joshua has proven to be a faithful advocate and has engaged diligently throughout numerous advocacy initiatives, such as helping enact several pieces of legislation and an executive order, mobilizing advocates, leading campaigns, interning on Capitol Hill, and interning in the Administration for Children and Families, a division of the U.S. Department of Health and Human Services. Joshua is pursuing a bachelor's in psychology with a concentration in social work at Marian University and anticipates graduating in May 2021. He aspires to become a lobbyist, write a book, and use both his personal and professional experiences to stand alongside many other child welfare leaders who work tirelessly to create a better child welfare system.
---
If you have yet to register for 2021's new Hope for the Journey Conference, there's still time! Learn more and register today.

Leave a Comment