How Students Can Impact the Life of an Orphan
Seven Questions With Olivia Stanton,
Coordinator of Student Initiatives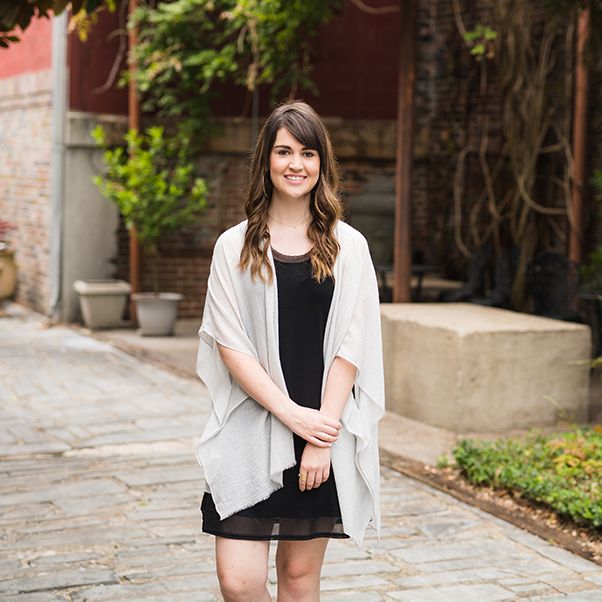 There is so much that students can be doing to make a difference in the lives of orphans. Join us as we discuss specific ways students can make an impact with our Coordinator of Student Initiatives, Olivia Stanton.

Q: How did you first get involved with Show Hope? 
A: My first experience with Show Hope was as a college student intern in the summer of 2015. I grew up in Colorado Springs, Colorado. After I graduated high school, my mom kept telling me that she felt like God was calling me to Nashville, Tennessee, and she was right. In 2015, I finally listened to her and started looking for internship opportunities in the area. When I found Show Hope, I couldn't stop thinking about the work there. Eventually, God provided the opportunity for me to intern with the Red Bus Project, Show Hope's previous student engagement endeavor. That summer, I learned all about how Show Hope cares for the needs of orphans around the world. Since my final day as an intern, it was my dream to move to Tennessee and return to Show Hope as a full-time staff member. In August 2018, God opened doors to make that possible!
Q: What is your favorite aspect of working with students?
A: There is nothing like being a student. It's an exciting time, filled with learning and growth. However, trying to figure out who you are and what you want to be can be tough. It is my goal to support students and help them understand that their identity is rooted in Christ. When students realize their inherent value, amazing things can happen. Students have the opportunity to be world-changers, and they can use their lives in big ways to spread Christ's love and make a difference for others.
Q: What is Pause Campaign? 
A: Pause Campaign is a week of education and a lifetime of application for high school and college students. During Pause Campaign, students take a break from social media for a week (or other forms of media) and engage in devotional material that educates them on the needs of orphans and God's call to make a difference in the lives of children who are waiting for families. After the campaign, they are encouraged to find specific ways to become involved in orphan care.
Q: Why social media? 
A: There's nothing categorically "bad" about social media. It connects us with family and friends around the world, and you can also use it to impact change by creating awareness. But the endless scrolling on Instagram, Twitter, Facebook, and other platforms can rob us of time—more time than we realize. Stepping away from social media for a week allows students to focus more intentionally on the Pause devotional content and God's call to care for orphans.
Q: What do you look for in a Pause leader?
A: Pause leaders can be anyone from parents, teachers, youth pastors, and mentors to students themselves. Leaders should be passionate about making a difference in the lives of others and eager to help students do the same. They serve as a source of support and encouragement for students throughout the campaign.
Q: How do prospective Pause Campaign leaders get started? 
A: Simply email pause@showhope.org, and we will provide everything needed to get started—all the training and necessary materials.
Q: What can students do now to make an impact in orphan care?
A: There is so much that students can be doing to impact the lives of children who have been orphaned. They can lift up the needs of orphans in prayer every day. They can talk with their church leaders to learn more about the needs of families in their communities who have been impacted by adoption or foster care. Students can baby-sit for these families, help them with errands or projects, or just sit with them and listen to their stories. With money from part-time jobs, students can donate some of their earnings toward a Show Hope Adoption Aid grant to help more waiting children come home to loving families. These are just a few of the ways students—and adults, for that matter—can help.
Visit showhope.org/pause for more information.

Leave a Comment