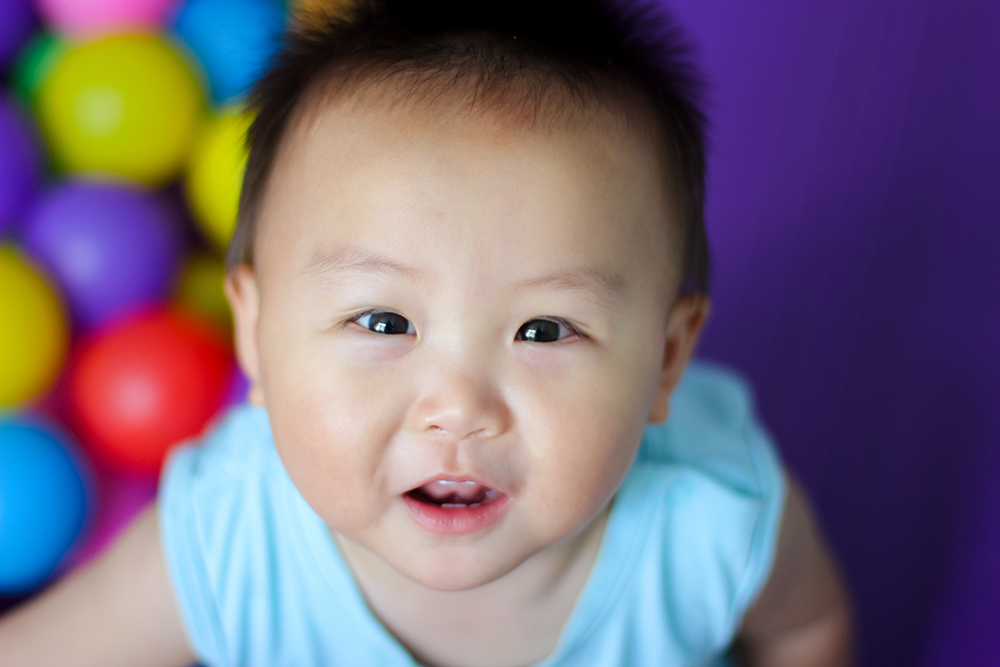 This blog was written by Michaela Patterson, a Show Hope trip participant. 
In the summer of 2013, I had the opportunity to go on a student trip to Maria's Big House of Hope. At the time, I was an undergraduate student with the goal of becoming a physical therapist. Now, four years later, I have graduated from physical therapy school and am beginning my career as a pediatric physical therapist.
I had no idea what I was getting myself into as I boarded that plane four years ago with a group of people I had only just met in the Chicago airport.
After a day and a half of travel, we arrived in Luoyang, China, home of Maria's. I didn't know what to expect on that first day. I knew the history of Maria's, and I had read about several of the children who lived there, but I never could have dreamed the impact this trip would have on my life.
What I discovered was that Maria's is exactly what its name implies. It is a place of hope—a place where children who have experienced great loss are loved and cared for. The hope of Maria's manifests in an overwhelming joy. It is a joy that is seen on the face of every child who resides in the beautiful, blue, cloud-covered building. As I walked through the halls, interacted with the staff, and played with the children, I found the joy I had seen to be contagious.
While sitting in a brightly colored room holding a child, listening to those around me laugh and play, I felt the joy consume me. It was a pure joy that could only have come from God. It is this joy that lead my student team to our name, "The Joyful Journey." This name described what we went through as a team, but more than that, this name became a reminder for me in the years to come to always find joy in my journey.
When I returned home from Maria's, I felt a clear confirmation that Physical therapy was the career God had chosen for me. While at Maria's, God showed me the need for a physical therapist to serve the most vulnerable among us. I did not know what the future would hold, but as I boarded the plane home, I could not shake the feeling that my time at Maria's was not over yet.
In these past four years, the children I met on my trip have brought me hope and courage along my journey to becoming a physical therapist. They became my motivation. Their faces and their stories are impossible to forget. And in the moments I felt most defeated, God would use one of those stories to remind me of his purpose for me and the things he had taught me in China.
I believe God has given me a passion and equipped me with the skills to come alongside children, whether here in the United States or abroad, and empower them to dream big dreams and live their life to the fullest. I don't know the plans God has for me in the coming years, but I hope to someday return to Maria's.

Leave a Comment