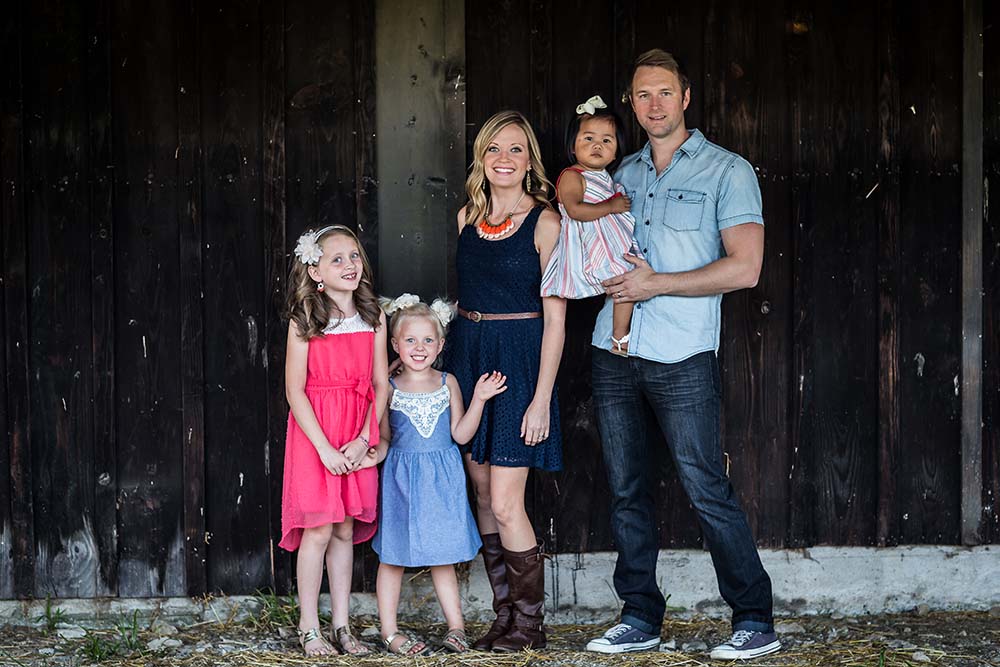 This family is a part of Show Hope's 20/20 Campaign. The goal is to help 20 children come home by raising funds for Adoption Aid grants for 20 families, all in one month.
People come to the adoption process in many different ways. For some, it is a surprise call from God. For Phillip and Leslie Brock, they always believed strongly in adoption as a means to expand their family and live out the call of James 1:27.
"We believe it is our calling to be able give a child a chance at life by giving them a permanent and nurturing home with parents who will love them unconditionally and teach them about God's love and what he has done for us," they explained.
Phillip and Leslie's third daughter, Amelia, came home from China over two years ago, and they knew then that God would lead them back.
"God keeps showing us that he has been present in each step along the way," said the Brocks. "We know that he has already gone before us, has chosen the child for us, and is continuing to make his way known."


Leave a Comment