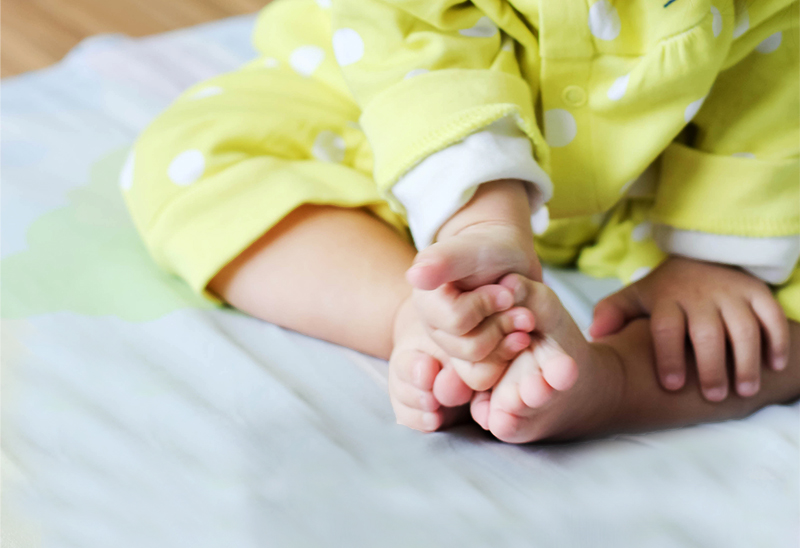 We were not meant to be alone.
People are made in the image of God who exists in constant, loving relationship by nature of the Trinity. Relationship is the building block of all reality. To show us how important it is, one of the first stories in the Bible teaches us that companionship is good and necessary in the eyes of God. He doesn't want us to be alone, and he loves it when we love each other.
But we live in a fallen world, and many people feel alone. This isn't a new phenomenon—it's always been around. But research shows that it is a growing problem. Despite our constantly connected society, one-in-five Americans struggle with persistent loneliness. Some news outlets have gone as far as to label our era "the age of loneliness."
Just like any other group of people, the adoption community can be prone to feelings of loneliness and isolation. The adoption journey is so unique, and it's easy to feel like no one could possibly understand what you are going through. But we want you to know that you are not alone.
Many people have walked this road before you. They have dealt with similar feelings, fears, and anxieties. If you have felt isolated or alone, please know that others have walked a similar path before you, and there is help.
Here are three ways you can fight against loneliness.
1. A loving church community makes a big difference
Jesus asked us to show the world his love in the way we love each other. Christian community is a vital, necessary part of following Christ. This should be a big encouragement to us. In our journey of faith, we are not alone. Finding a loving church community to walk with you in your struggles will work against the pull of loneliness.
Not only do we know this to be true from the Bible, but scientific studies have proven the benefit  a supportive church community can have on a person's health. The New York Times reported that becoming a part of a church community can actually improve your physical health, and CNN says the benefits of church on mental health are so significant that it can actually lengthen your life.
This research confirms what Scripture already proclaims: A loving church community is integral to Christian life.
2. Therapy is a good and helpful thing
Seeking help from a professional counselor or therapist can be a very helpful thing. For some, admitting the need for therapy can be difficult, but the truth is we all need help. Sometimes the best person to help us is a person who is professionally trained and equipped to aid in processing loneliness and loss.
Seeing someone on a regular basis can offer encouragement, help you process, and lead you toward greater healing from pain and loneliness.
3. Create intentional, honest conversation
Being honest and vulnerable takes a lot of courage. It means admitting shortcomings and faults, and that can be really difficult. But if you can be honest about how you feel, it's likely someone else is feeling that way too. Rather than let loneliness drive us deeper into isolation, we have to fight against it with bold transparency. Tell your family, your friends, or your pastor how you feel.
Find a safe place to voice what is in your heart. It's amazing how much the simple act of speaking to others can change things.
We hope anyone reading this feels empowered. We want you to truly feel that you are not alone, and that you are deeply loved.
But this isn't only for people who are in the adoption community.
The problem of loneliness creates a responsibility for all of us. If you are not called to adopt, you are stilled called to do something. Who in your community needs support, encouragement, and love? Who can you cook a meal for? Whose children can you offer to babysit? Who needs financial or moral support you can give? Who needs someone to talk to?
One of the best ways to join the movement to care for orphans is to support others in their journey. We all need a little help, and you can be that for someone.

Leave a Comment