4 Comments About Adoption You Didn't Know Were Offensive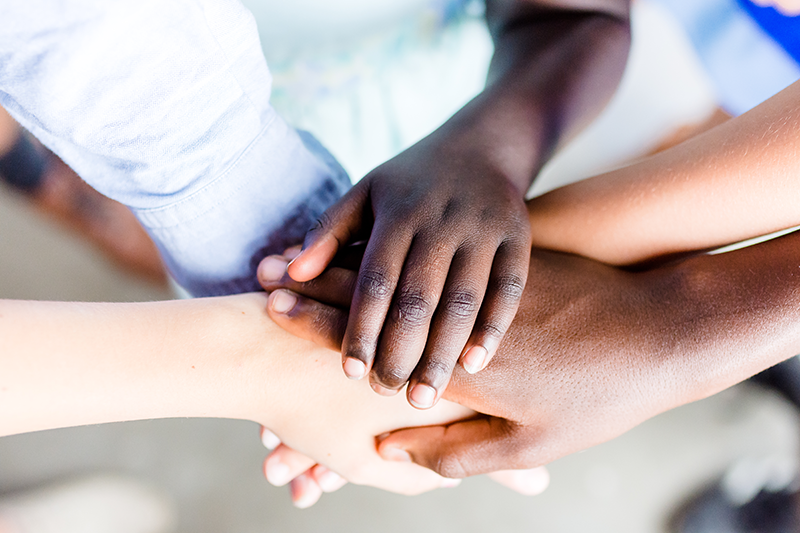 Many people are unfamiliar with the full experience of those impacted by adoption and as a result, can risk inadvertently being offensive or insensitive in their comments or questions. As we seek to bring vulnerable children home to families, we want to be careful to use our words in a way that supports and brings life. Here are four phrases that many people don't realize are offensive: 
1. "Do you have any children of your own?"
At its very core, this question misses the most foundational truth that families are built through a covenant relationship and not blood. This question can also bring further injury to a child as their place within the family and their relationship with their parents is brought into question as "something other" than one of belonging and connection. 
2. "How much did you spend?"
Although this question can be asked with a motivation and language that is appropriate, many times it is not. Adoption costs not only serve to provide for a child's care before placement, but also the legal, court and administrative processes necessary to protect that child from unethical placement. For children who have been orphaned, adoption is a beautiful way for them to come into the love, protection and nurture of a family and regardless of the cost of the process, the value of each child is incalculable. If you're interested in learning more about the cost associated with the adoption process, you can research this online (example: here).
3. "She/he is so lucky."
This type of statement can create negative connotations about the child's biological parents and/or birth country. It's also harmful to assume that adoptive parents are "heroes" compared to the child's birth family. It creates unnecessary tension for the family and overlooks the tremendous loss the child has experienced. 
4. "Can I hold him/her?"
Adoption involves a great deal of transition for both the parents and the child. Well-intentioned requests like "Can I hold her?" or "Can I feed him?" when granted, can potentially disrupt the important developmental process of bonding with the adoptive parents. Attachment between parent and child takes longer for some, so it's very important to let the parents take the lead on this.
Are you an adoptive or foster parent? Is there anything you would add to this list? Let us know in the comments below.
As we look for ways to restore hope through the miracle of adoption, consider the many avenues available with Show Hope. Connect with us to learn more about the adoption process, adoption assistance, ways to provide aid, and other creative ways to care for orphans!

Leave a Comment