December Prayer Focus: Xyra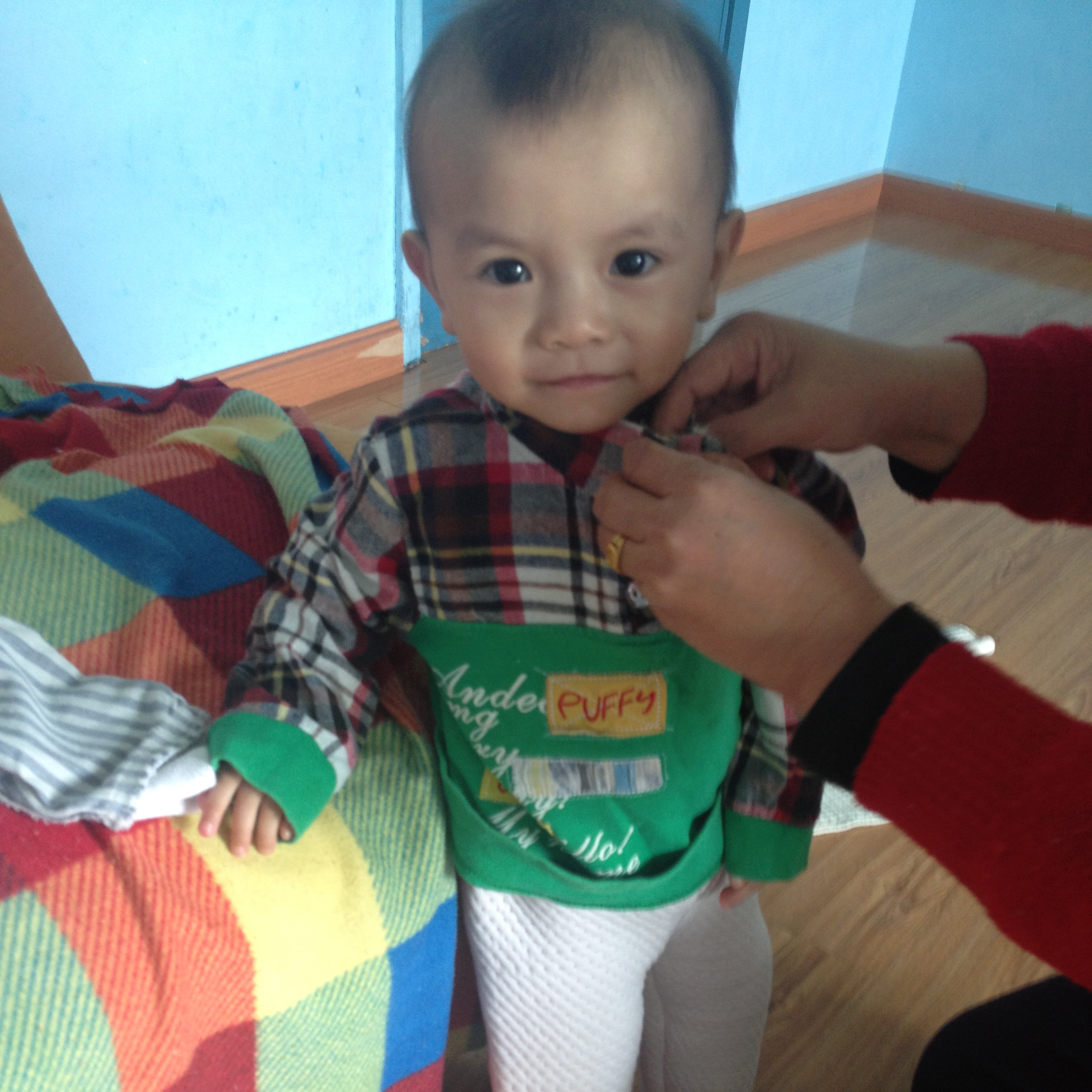 In the fall of 2013, Xyra was admitted to the Xinyang Care Center when she was just one month old. After she was admitted, Xyra was quickly diagnosed with congenital heart disease (CHD). Because of her condition, she was very small and underweight.
Fast-forward a year later and you wouldn't even recognize her! Xyra is a healthy and thriving little girl. She is learning how to walk and is curious about her surroundings. She loves to snuggle with her nanny, who says she is such a well-behaved baby.
Please pray that Xyra will continue to stay healthy and strong as she waits for her heart surgery. Pray for our medical staff as they prepare for her surgery and connect her with a skilled heart surgeon. Pray also that God will lead Xyra home to her family!
Download and print this month's prayer focus page! >>>
Additional Prayers:
+Lord, we pray that you will grant safety in travel during Steven Curtis Chapman's "Joy" tour and Andrew Peterson's "Behold the Lamb of God" tour. Use these tours to mobilize your children on behalf of the fatherless through the work of Show Hope.
+Lord over all, may your presence encourage more "Gifts of Hope" during this holiday season, so that many more waiting children will know the love and protection of a family through the miracle of adoption.
+Father, we pray that your hand will be at work in the hearts of all who are applying for the 2015 Show Hope trips. Grant each applicant wisdom and clarity in your calling.
+Father of all mercy, provide peace and rest to all waiting children this Christmas. May they experience your eternal joy and know your unconditional love.
+Father to the fatherless, please provide tender care and love for all children with CHD. It is hard for us to understand, but we know your hand is at work – even in their tender youth.

Leave a Comment